About us
"FOR US AT FERRUCCIO VECCHI STUDIO INNOVATION IS FIRST OF ALL CONTINUOUS RESEARCH FOR NEW CREATIVE INCENTIVE"
Ferruccio Vecchi STUDIO: Research and Innovation
Fashion gives rise to trends. We combine these with the centuries-old tradition of our land, where the hat has never been a mere accessory, but a lifestyle. It's a winning combination for the creation of products of incomparable quality and wonderful aesthetics.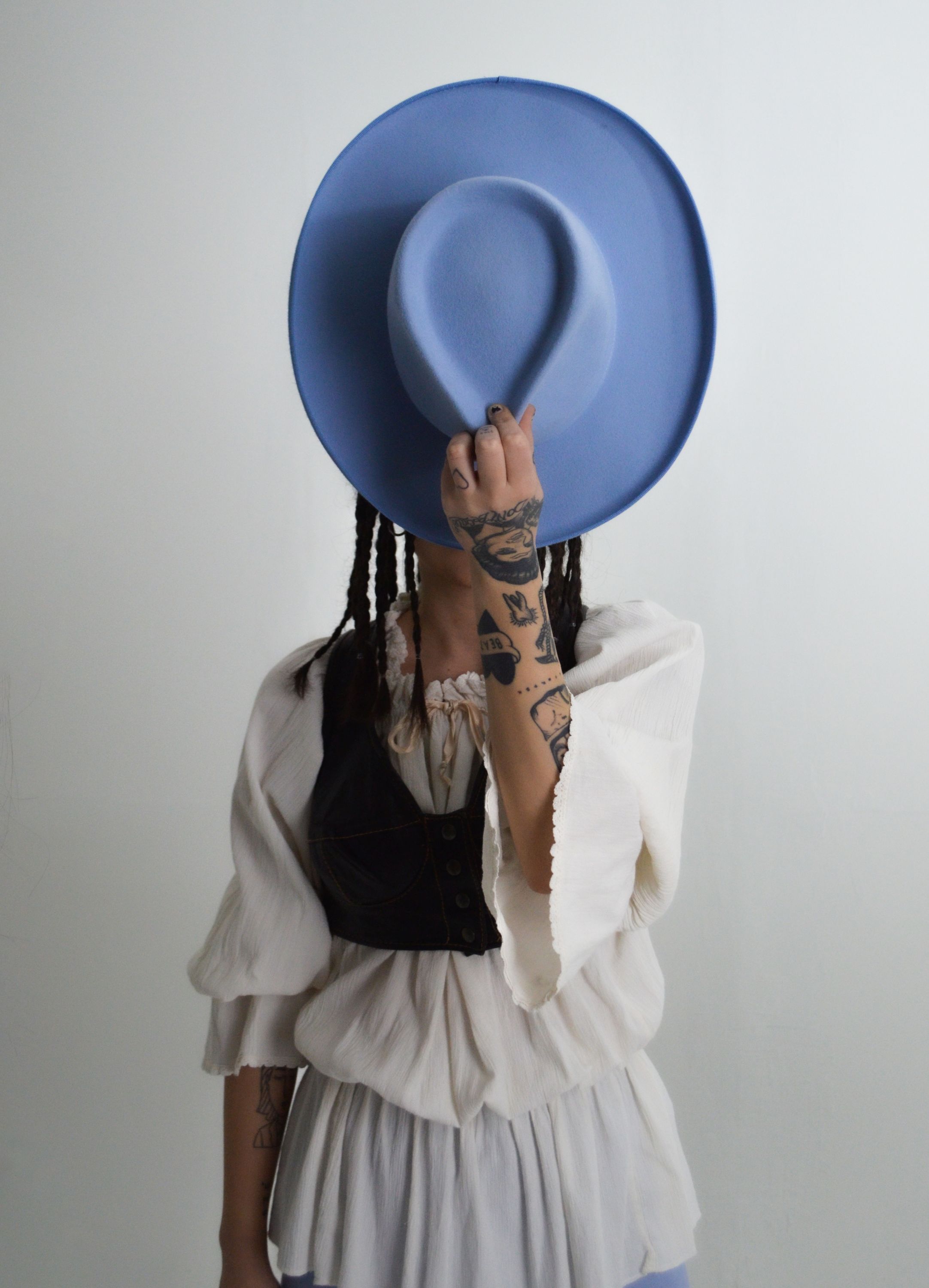 Our Story
INNOVATION, TRADITION AND EXPERIMENTATION ARE THE KEY WORDS OF FERRUCCIO VECCHI STUDIO LINE.
FRANCESCA VECCHI, FOUNDER AND CREATIVE DIRECTOR OF THE LABEL STUDIO IN COLLABORATION WITH THE ARTISANS FERRUCCIO VECCHI, CREATES A LINE THAT MIXES THE LATEST FASHION TRENDS AND THE USE OF VALUABLE MATERIALS.
IN THE STUDIO UNIVERSE, THE HAT IS NOT JUST A SIMPLE ACCESSORY BUT RISES TO WORK OF ART STUDIED IN THE MINIMUM DETAILS.
STRAW, RAFFIA, FELT AND NATURAL FIBERS ARE REINTERPRETED THROUGH THE USE OF SPECIAL SHAPES, ACCESSORIES, RIBBONS, CHAINS AND HAND MADE PAINTS.
HAND MADE, ONE AT A TIME WITH A LOOK AT THE FUTURE AND THE NEW GENERATIONS.